What a pleasure it has been to work with Maureen! She kept us informed every step of the way so there were not surprises. All of my many questions were answered quickly and pleasantly. Maureen has always been available to us: In person, via text, email and phone.
I feel that she went above and beyond for us doing the walk through before closing as we were unable to attend. She took pictures and videos to send us and then went to the closing, again keeping us informed along the way. Maureen has even been getting rid of the garbage left by the seller in the garage so we won't have to deal with it.
We feel we've made our first friend in the community and are looking forward to being there full time!
I would recommend Maureen to anyone I know who might be interested in moving to the area.
Betty & Norm Aubin

Del Webb Lake Oconee

________________________________________________________________________

Provided extensive data to develop and equate a sales price and plan with the existing sales market at the time of entering into a contract. Very responsive with communications regarding prospective buyers and plan adjustments. Providing very good advertising of the property and neighborhood. Interacted with other realtors to expand list of prospective buyers. Because of failing market suggested periodic adjustments to reach a buyer. Provided home appliance insurance and herded the selling process/procedures through the HOA, buyer's realtor and legal activity. Successfully negotiated a selling price between the buyer and seller

daveheinfeldt
07/11/2016
It is a pleasure to recommend Maureen Golden as a qualified real estate agent to anyone searching for a property in the Lake Oconee area. She was diligent and enthusiastic in answering our calls and showing us properties in a timely manor. She is very thorough and personable, but not overbearing. She made our condo purchase at The Waterfront a pleasure and we heartily recommend her for your real estate needs.

Sincerely,
Flo & Joe Bastow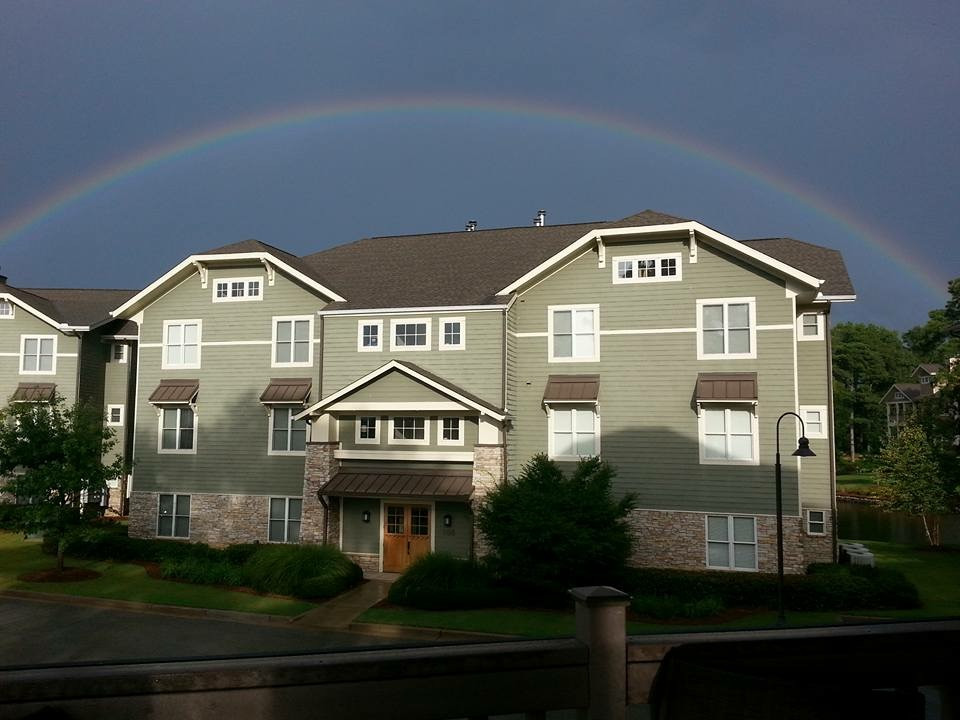 ______________________________________________________________________
Mrs. Maureen was an absolute pleasure to work with. Our loan process was a nightmare, but she was always so helpful and encouraging. She really knows her stuff, and is very professional. She has a heart of gold and knew exactly what we were looking for and how to make it happen for us. Being so young, Chris and I have had problems previously with realtors taking us seriously. Not with her! From day one she was on top of everything and went to bat for us several times with not only the mortgage company, but also with other realtors. She was a true blessing to us, and we wouldn't have had another realtor handle our business. Thank you for employing such amazing people! You will have our business always!
Thanks,
Chris and Anna
_______________________________________________________________________

Our Bank of America lender team was in California and we bought in Georgia. The loan process was done by phone, email and fax. The job was excellent and completed on time. Without Maureen's help I doubt that it would have happened so fast. She was always available for advise and help in dealing with sending and receiving the necessary paperwork. I would highly recommend Maureen as your realtor.

George Avara
01/05/2018
____________________________________________________
If you want a realtor who will be with you whenever you need them, you should call Maureen. Maureen helped us to find and buy the right home for us in December 2017. I was very impressed by Maureen's personality and professional knowledge. Our lender was from another state and without Maureen's help it would have been very difficult for us to send all information that was needed. Maureen continues to help us find the right services in our area. She is a person I wish to be my friend for life! Thank your Maureen and God bless you!
Milla4651
_____________________________________________________
---